---
Wood Group Homes are proud to present The Valentine at SeaGreen – the newest and most exciting style of their high quality four bedroom homes. Designed and presented to you in the beauty of gorgeous Greystones, within easy reach of Dublin City and just a short commute to Dublin by Dart or via the N11/M11 Motorway.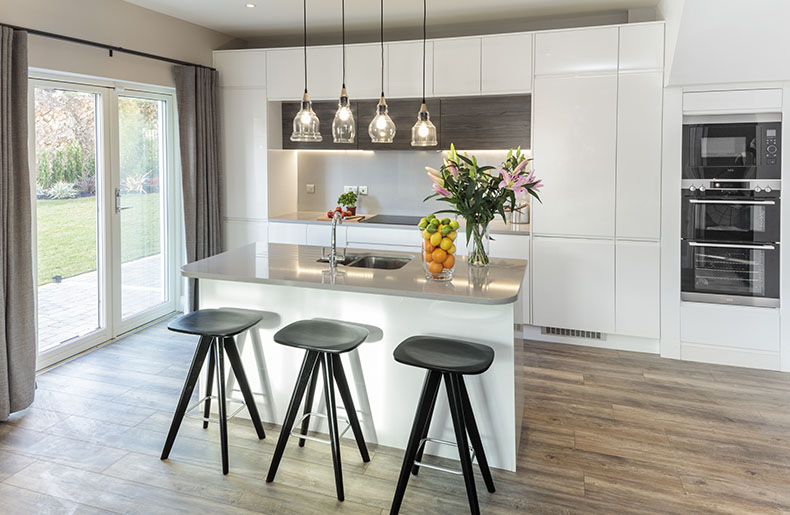 4 Bedroom Family Homes
2 layout styles
152 sq.m. / 1,639 sq.ft.
On a beautiful elevated site on Chapel Road, Greystones, Seagreen boasts views that are so expansive, that on a clear day it's possible for Seagreen residents to see Wales, whales, chimney pots, Church spires and rolling fields. From beautiful beaches to boutique shopping and award winning cuisine, Seagreen provides the keys to a uniquely rewarding place to live, Greystones.
Seagreen offers the highest quality specification and features, a trademark that people can rely on when they buy a Wood Group home. Seagreen homes are of traditional solid masonry construction of brick and block, BER A2 rated, utilising high end kitchens, wardrobes and joinery throughout.
There is 3.3 acres of amenity areas in 7 separate open spaces scattered throughout the development. There is a host of educational options with 3 schools immediately adjacent to the site, and lots of primary and secondary options in the broader area.